30-12-2020 (Important News Clippings)
To Download Click Here.
---
Date:30-12-20
Pour concrete now, to boost growth
ET Editorials
Metro services will reach over 25 cities by 2025, PM Modi has announced. The move makes eminent sense from the point of view of extending the scope of efficient public transport.
However, for the purpose of boosting growth in the short term, it makes sense to prioritise shovel-ready projects that already have detailed project reports in place and have completed some or most of the land acquisition, rather than new ones.
This is what will raise investment, create demand and save companies from insolvency. For new metro projects, acquiring land or obtaining right of way/use can well take two years or more. That is too long a wait. Hence the pressing need to boost project management capability, and improve governance standards in an environment of innovation, so as to bridge the infrastructural deficit, with speed.
We surely need to fast-forward the Delhi-Mumbai Industrial Corridor (DMIC) project, conceived over a decade ago, that is slated to triple industrial output and quadruple exports in five years, without further delay and dither. The dedicated freight corridors are worthy candidates for large investment. The way forward is to have a national project management framework and standards, keeping in mind routine, large time and cost overruns for big-ticket infrastructure projects.
A recent report traced recurrent delay to lack of structured project communication and slow decision-making. It calls for a clear responsibility charter, with decision-makers suitably empowered, well-trained and motivated for project execution.
We do need to strengthen people management processes by leveraging our IT prowess with technology, data and design innovations via digitisation, improvement in work processes and new standards and protocols to rapidly augment built spaces pan-India. A year ago, Finance Minister Nirmala Sitharaman averred that infrastructure projects worth over Rs 42 lakh crore were under implementation; in recent years, long-gestation projects costing Rs 10 lakh crore have been completed annually. We can surely do much better.
---
Date:30-12-20
Brexit Trade-Offs in Globalised Trade
ET Editorials
The Christmas Eve EU-UK trade deal is welcome development in that it avoids the chaos of no deal. It contains some explicit trade-offs between sovereignty and market access in an interdependent world that could inform other future trade deals. The dissolution of a five-decade long customs union and a single market will entail disruption and pain.
The Brexit trade deal was the amicable end to a long drawn-out divorce negotiation. The economic impact of the deal will be considerable and felt over the course of implementing the new norms that will regulate trade across the Channel. The immediate impact is estimated at about 1% of national income. The agreement, governing £650 billion worth of trade, covers technical aspects of key sectors including autos, chemicals, pharma, retail, food, logistics and fishing.
The zero tariff and quotas on all goods and trade facilitation measures provide some relief. However, it will be more expensive to trade and invest for both sides. The choice was between sovereignty, that is, retaining control, and market access. The UK chose sovereignty. The inclusion of adherence to comparable environmental standards and labour laws and the right to impose tariffs in case businesses are at an unfair disadvantage can well become a feature of all trade agreements.
With the UK-EU trade deal done, India should actively work to finalise a free-trade agreement with both markets. India and the EU should find compromises that can serve as landing zones for an effective and workable trade agreement. Similarly, with the UK. India should explore opportunities in the services sector. Brexit is bad for globalisation, besides being corrosive for the UK's unity. Minimal disruption is what we can hope for.
---
Date:30-12-20
Secession of the successful
Overseas Indians cheer government's agenda for India's atmanirbharta, without investing in it
Sanjaya Baru, [ Former Media Advisor to Prime Minister of India ]
Even as the year ends with renewed calls from Prime Minister Narendra Modi for an Atmanirbhar Bharat, India's best and brightest are busy making plans for emigration. This newspaper reported this week the results of its investigation of the academic choices of school-leaving toppers (Indian Express, December 27-28-29) that showed more than half of the first rankers in Class 10 and Class 12 examinations (conducted by the Central Board of Secondary Education and the Council for Indian School Certificate Examinations) during the two decades of 1996-2015 had migrated and were studying or employed overseas, mostly in the US. The toppers are the tip of an iceberg of student migration.
More recent data, post-2015, suggest that the trend of out-migration of Indian talent and wealth has accelerated. Data collected by this writer from a couple of high-profile private schools in New Delhi show that while around the turn of the century about 20 per cent of their high school students went abroad for graduate studies, the number shot up to close to 50 per cent by 2010 and to 70 per cent in 2019. If the CBSE and ISC toppers are India's brightest, many of the school-leavers from private schools like these belong to India's wealthiest.
Apart from the CBSE and ISC students, there is now a growing number of International Baccalaureate (IB) students who, in fact, study and prepare only to be able to pursue higher education overseas. Since the 1980s, as many as 176 "world schools" have come up across India that offer IB certificates that help qualify Indian children for graduate education abroad. The fee charged by IB world schools can range from around Rs 75,000 per month to Rs 1,50,000 a month.
While the largest numbers still go to the United States of America, other popular destinations include Britain, Canada, Australia, New Zealand and Singapore. Dubai, closer home, has emerged as a major educational hub for Indian students. Other destinations include China, Russia, Taiwan, France, Germany, Kazakhstan, Kyrgyzstan, the Philippines and Malaysia.
As a consequence of the rising numbers of both the bright and the wealthy students going overseas for higher education, the annual total outward remittances under the Reserve Bank of India's liberalised remittances scheme (LRS) for "studies abroad" has increased more than threefold, from US$ 1.54 billion in 2016-17 to US$ 4.99 billion in 2019-20. Total outward remittances under LRS have increased exponentially over the past five years, from US$1.3 billion in 2014-15 to US$ 18.75 in 2019-20. This "flight of financial capital" signals not just a "flight of human capital" but in fact a "secession of the successful", as I argue in my forthcoming book on India's power elite.
India's wealthy have gone overseas for school and college education for a very long time. After all, even a leader of the national movement like Motilal Nehru sent his son Jawaharlal to Harrow school in Britain and many eminent Indians of the Raj were educated in the United Kingdom. Even after Independence, overseas education has had its attractions for those who could afford it, or those who were fortunate to win scholarships. With time, the US became the single most important destination. However, all of this constituted a trickle compared to the rising flood of out-migration from both the middle and the upper classes.
The Indian Express report shows that an overwhelming number of the CBSE and ISC toppers going overseas have a non-metropolitan background. It is one thing for such children, from modest social and economic backgrounds and with excellent academic credentials, to seek educational opportunities overseas; it is quite another when wealthy families from big cities send their children to schools that in fact equip them for further studies and life overseas. The former may represent "aspirational India", but the latter constitutes the "secession of the successful".
Economists are able to quantify the flight of finance capital, but there are no reliable estimates of the flight of human capital. In an early recognition of the problem of "brain drain" for developing economies, trade economist Jagdish Bhagwati proposed, way back in the 1970s, the imposition of a brain drain tax. Despite the very small numbers of the emigrating talent in the 1970s, the social class they represented managed to nix the Bhagwati proposal. Today, given the much larger numbers and the social and economic diversity of the emigrating millions, no political party is likely to have the courage to introduce such a tax.
Both Prime Minister Manmohan Singh and Prime Minister Modi have invested hope by suggesting that out-migration does not necessarily constitute a "brain drain", but could help create a "brain bank" on which India can draw for its own development. However, the data suggests that an increasing number of non-resident Indians (NRIs) have become "not-returning" Indians, and are contributing more to their host countries than to their home country.
For a majority of them, opportunities for work and the quality of life overseas, especially in English-speaking nations, have an obvious attraction. However, there is now an emerging category of Indians migrating out and opting to stay out of India because they feel their motherland no longer wants them. This sense of alienation, especially among minorities, is a disturbing trend.
An equally worrying trend is the increasing number of India's super rich who have chosen to live abroad and work from abroad. Indian laws permit an annual outward remittance of up to US$2,50,000. The law also permits business persons to function from overseas as non-resident entities. The next generation of top Indian business families is increasingly opting for this dual status of owning and managing business in India while living overseas.
While thousands of overseas Indians have cheered Prime Minister Modi at his rallies in New York, Houston, London, Dubai and Singapore, few among them seem to have bought into his "atmanirbharta" agenda. They are quite willing to cheer Modi's plans for India's atmanirbharta, but prefer to invest in their own atmanirbharta overseas.
---
Date:30-12-20
Resilient supply chains as a pandemic lesson
An economy such as India can ill-afford the shocks of disruption or be held hostage by an over-reliance on imports
Sujan R. Chinoy, [ Former Ambassador and currently the Director General of the Manohar Parrikar Institute for Defence Studies and Analyses. ]
A key lesson learnt by the world during the COVID-19 pandemic has been the importance of creating resilient supply chains that can withstand disruptions and ensure reliability for the global economy.
Disruptions in supply chains can be natural or man-made. In Japan's case, the Great Tōhoku Earthquake of 2011, followed by the Tsunami, led to a nuclear disaster (Fukushima Daiichi), causing a sharp drop in Japanese automobile exports to the United States.
Examples that hit home
Man-made interruptions in supply chains are equally disruptive. Terrorist drone attacks on Aramco's oil refineries at Abqaiq and Khurais in Saudi Arabia in September 2019 resulted in a drop of 5.7 million barrels of oil per day, triggering a steep plunge in Saudi Arabia's stock market and a sharp spike in global oil prices.
China has long practised "supply chain politics". Japanese entrepreneurs learnt a hard lesson when the detention of a Chinese fishing trawler captain in 2010 near the disputed Senkaku Islands resulted in the Chinese government cutting off exports of rare earths to Japan.
When the novel coronavirus pandemic broke out, it had an immediate and telling effect on supply chains emanating from China. In India, several companies felt the disruption in the automotive, electronics and white goods sectors. India excels in the pharmaceuticals sector but the over-reliance on Active Pharmaceutical Ingredients (APIs) from China still creates vulnerabilities in the value chain.
Tensions with China led the United States government to impose restrictions on export of microchips to China's biggest semiconductor manufacturer, Semiconductor Manufacturing International Corporation (SMIC), following assessment that there was an "unacceptable risk" that equipment supplied to it could be used for military purposes.
A new initiative
Greater weaponisation of trade and technology is here to stay. It is in this context that India, Japan and Australia initiated the Supply Chain Resilience Initiative (SCRI) in September this year, focusing on automobiles and parts, petroleum, steel, textiles, financial services and IT sectors. The SCRI may be bolstered by the future involvement of France, though this might depend on the European Union's position. The United Kingdom has also shown interest in the SCRI.
Geo-politics and geo-economics can never be truly separated. This is what Henry Kissinger called the "principle of linkage" in his analysis of U.S. relations with the Soviet Union. When the Nixon administration came to power in 1969, the Soviet Union wanted access to some key western technologies in computing. Yet, it was unwilling to accommodate U.S. concerns on strategic and military issues. Kissinger clearly pointed out that to "separate issues into distinct compartments would encourage the Soviet leaders to believe that they could use cooperation in one area as a safety valve while striving for unilateral advantages elsewhere…."
China has resorted to similar tactics, of maintaining advantageous trade and economic engagement, without relenting on strategic issues. China's calls for "normal relations" with India are unrealistic given the continuing face-off in Ladakh.
Moves by Australia, Japan
China has often used its economic leverage to weaken an opponent's resolve on contentious issues. Facing such a dilemma, Australia has demonstrated strong political will in countering arbitrary Chinese sanctions imposed on its key exports of grain, beef, wine, coal and much else. This is a price that a democracy such as Australia finds worth paying, for demanding an inquiry into the origins of the coronavirus and advocating a robust Indo-Pacific vision.
Since the normalisation of diplomatic ties in the 1970s, Japan has invested hundreds of billions of dollars in the Chinese economy. For many Japanese companies, global performance and profits are linked to manufacturing facilities and supply chains in China. Yet, they have shown an early capacity for risk mitigation through the "China Plus One" business strategy, aimed at diversification of investments to the Association of Southeast Asian Nations (ASEAN), India and Bangladesh.
In Phase-1 of Japan's $2.2 billion Relocation Package announced this year, 89 Japanese companies availed subsidies to diversify out of China. Of these, 57 companies relocated to Japan, 30 to Southeast Asia and two to India.
A sizeable number of small and medium enterprises (SMEs) chose to relocate to Southeast Asian countries such as Vietnam, Thailand and Malaysia. That in itself is hardly surprising since Japanese entrepreneurs are far more familiar with the cultural and business environment in ASEAN countries as compared to South Asia.
However, companies in health care and medical devices, especially those manufacturing personal protective equipment (PPEs), would have benefited more by shifting to India which offers a much larger domestic market as well as lower manufacturing costs for global exports.
India's vulnerabilities
A large emerging economy such as India can ill-afford the shocks of disruption in supply chains. Nor can it allow itself to be held hostage due to an over-reliance on imports. For instance, the pandemic caused a breakdown in global supply chains in the automotive sector since most global manufacturers in China abruptly went offline. For India, which imports 27% of its requirement of automotive parts from China, this quandary was a wake-up call, given the sudden shortage of braking components, electrical components, interiors and lighting fixtures.
What is noteworthy is that despite being the fourth largest market in Asia for medical devices, India has an import dependency of 80%. Among the biggest exporters to India in this field are China, the U.S., Germany, Singapore and Japan. This is clearly not sustainable. Given the renewed thrust in the health-care sector, this is the right time to fill gaps through local manufacturing.
India's electronics industry was worth $120 billion in 2018-2019 and is forecast to grow to $400 billion by 2025. Today, India is seeking to enhance its presence substantially in the global supply chains by attracting investments in the semiconductor components and packaging industry. The government is actively promoting domestic manufacture of printed circuit boards (PCBs), components and semiconductors, as the Indian electronics sector gradually shifts away from completely knocked down (CKD) assembly to high value addition.
Defence beckons
Defence is among the key pillars of the 'Atmanirbhar Bharat' policy. The government is providing a big boost to defence manufacturing under the 'Make in India' programme. It has identified a negative import list of 101 items. There is a tremendous opportunity for foreign companies to enter into tie-ups with reputed Indian defence manufacturers to tap into the growing defence market in India.
The push for self-reliance through 'Atmanirbhar Bharat' is not an autarkic policy. It does not imply foreclosure of the Indian economy to foreign trade and participation in the global economy. On the contrary, it is aimed at strengthening India's capacities to participate more vigorously without being prey to supply chain disruptions.
India has the capacity and the potential to become one of the world's largest destinations for investments, and one of the world's largest manufacturing hubs, in the aftermath of the pandemic.
---
Date:30-12-20
The climate policy needs new ideas
It is not the rising prosperity of the poor that endangers the planet but the wasteful behaviour of the West
Mukul Sanwal, [ Former Director of the United Nations Framework Convention on Climate Change ]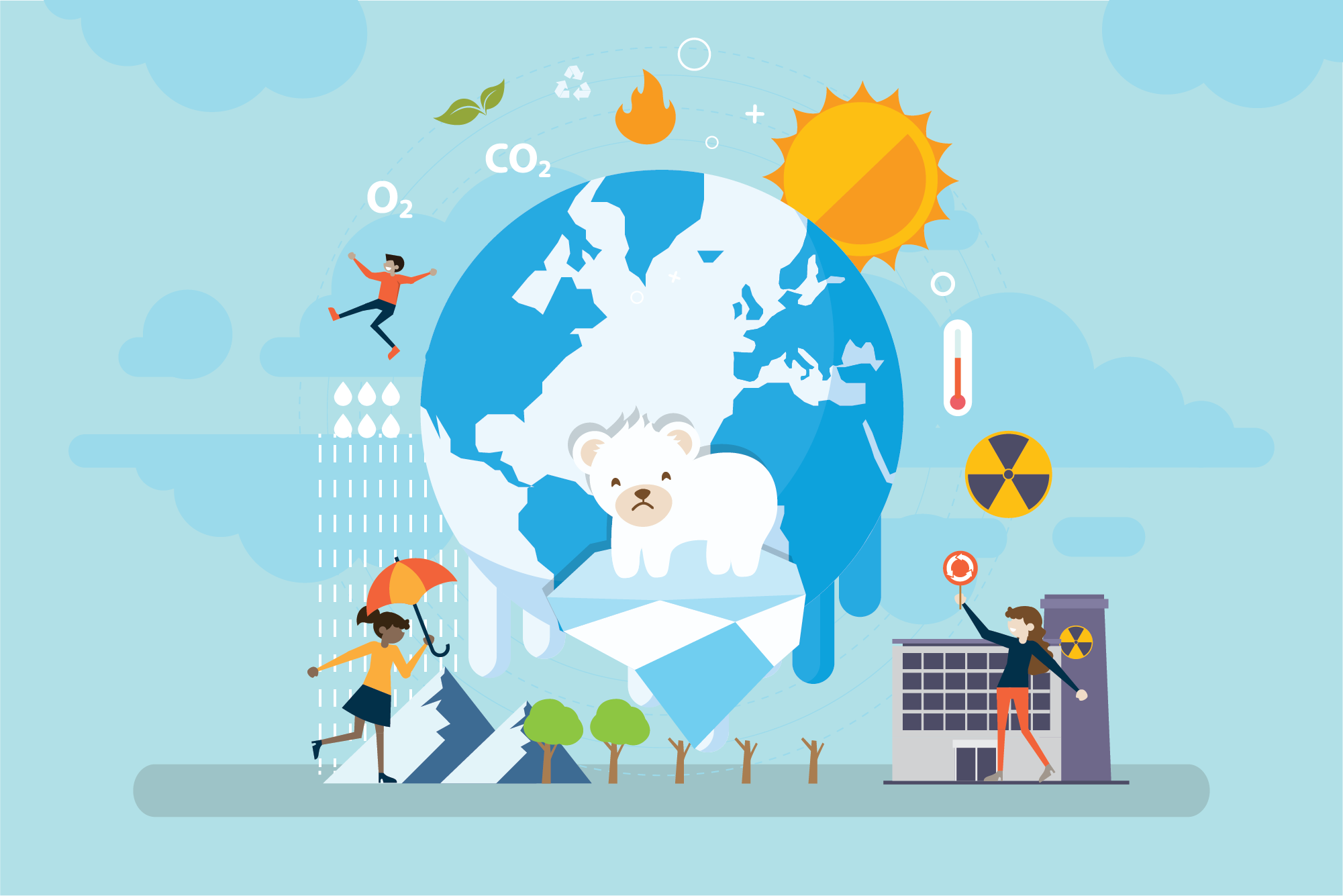 2021 will be the year for a new global climate policy and India has the soft power to bring together the high and low emitters. Among the 'major economies', India will meet its Paris Agreement target for 2030. Its per capita emissions are one-third of the global average and it will remain within its share of ecological space.
In an urbanised world, two-third of emissions arise from the demand of the middle class for infrastructure, mobility, buildings and diet. Well-being in cities is reflected in saturation levels of infrastructure with consumption, not production, driving growth as well as high urban per capita emissions. Infrastructure worldwide has used half of total materials, mainly construction, cement and steel, which have no substitute, and will need half of the available carbon space before comparable levels of infrastructure are reached globally around 2050. Peaking of emissions comes some 20-30 years after saturation of infrastructure has been achieved, with related high levels of well-being, as in the case of the West, before net zero emissions are considered. Prime Minister Narendra Modi was justifiably cautious at the Climate Action Summit and avoided commitments to cap emissions.
Inequity is built into the climate treaty, which considers total emissions, size, and population, making India the fourth largest emitter, even though, according to the United Nations, the richest 1% of the global population emits more than two times the emissions of the bottom 50%. Clearly, net zero or carbon neutrality by 2050, and the cap on emissions it implies, applies only to countries with high per capita emissions, GDP and well-being.
Reversal in thinking
The focus on physical quantities indicates effects on nature whereas solutions require analysis of drivers, trends and patterns of resource use. This anomaly explains why the link between well-being, energy use and emissions is not on the global agenda. New thinking must enable politics to acknowledge transformational social goals and the material boundaries of economic activity and not the latter without the former. Modifying unsustainable patterns of natural resource use and ensuring comparable levels of well-being are societal transformations and two sides of a coin interlinked with international cooperation to serve sustainable development.
The vaguely worded 'carbon neutrality', balancing emitting carbon with absorbing carbon from the atmosphere in forests, for example, is a triple whammy for latecomers like India. Such countries already have less energy-intensive pathways that will not encroach on others' ecological space, a young population, and are growing fast to reach comparable levels of well-being with those already urbanised and in the middle class.
Industrialisation and urbanisation are not the problem 'per se'; the problem is the way they were designed in the colonial context: keeping commodity prices low, overly resource-intensive, defining progress as material abundance, and assuming that technology would solve the ecological problem.
By 1950, the contribution of the U.S. to total emissions peaked at 40%. It has declined to approximately 26%, the largest in the world. North America and Europe, with less than one-quarter of the world population, are responsible for almost half of global material use. The share decreased to one-fifth in 2010, when Asia with half the world population used its legitimate share of half of global resource use. But the ecological damage had already been done. China, with four times the population of the U.S., accounts for 12% of cumulative emissions, and India, with a population close to that of China's, for just 3% of cumulative emissions that lead to global warming.
Reconstruction in the West after World War II led to acceleration of material use, resulting emissions and sharp rise in global temperature around 1970, before growth commenced in Asia. Urban transformation requires huge amounts of iron and steel, cement, construction materials and energy for infrastructure. Before infrastructure reaches saturation levels and manufacturing stabilises, material use shapes ways in which countries build houses and transport infrastructure, and how they organise mobility and deliver manufactured goods, food and energy. With the population moving to cities, growth in per capita incomes drives consumption and vehicle emissions becomes the continuing driver of increasing levels of material use, far more significant than manufacturing.
In each sustainability benchmark like housing size and density, public bicycle transport and eliminating food waste, India is doing better than the West. The rising prosperity of the world's poor does not endanger the planet; the challenge is to change wasteful behaviour in the West, and these changes occur at decadal scales.
Soft power
India must highlight its unique national circumstances. For example, the meat industry, especially beef, contributes to one-third of global emissions. Indians eat just 4 kg of meat a year compared to those in the European Union who eat about 65 kg and Americans who eat about 100 kg. Also to be noted is the fact that the average American household wastes nearly one-third of its food.
Transport emissions account for a quarter of global emissions. They are the fastest-growing emissions worldwide and have surpassed emissions from generation of electricity in the U.S. Transport emissions are the symbol of Western civilisation and are not on the global agenda.
Coal accounts for a quarter of energy use. It powered colonialism. Rising Asia uses three-quarters as coal drives industry and supports the renewable energy push into cities. India, with abundant reserves and per capita electricity use that is one-tenth that of the U.S., is under pressure to stop using coal, even as it aims to shift to electric vehicles and eliminate oil instead.
India has the credibility and legitimacy to push an alternate 2050 goal for countries currently with per capita emissions below the global average — for example, the goal of well-being within ecological limits, the frame of the Sustainable Development Goals, as well as multilateral technological knowledge cooperation around electric vehicles, energy efficiency, building insulation and a less wasteful diet.
Emissions are the symptom, not the cause of the problem. India, in the UN Security Council, must push new ideas based on its civilisational and long-standing alternate values for the transition to sustainability.
---

Date:30-12-20
उत्सर्जन में कमी है लक्ष्य
संपादकीय
केंद्रीय परिवहन मंत्री नितिन गडकरी ने कहा है कि वर्ष 2021 की पहली छमाही में अमेरिका में डिजाइन की गई टेस्ला इलेक्ट्रिक कार भारत में उपलब्ध होगी। गडकरी ने कहा कि शुरुआत में पूरी तरह तैयार कार आयात की जाएगी, इसके बाद आंशिक रूप से तैयार कार भारत में आएगी तथा आखिर में इस कार को पूरी तरह भारत में ही निर्मित किया जाएगा। हालांकि बाद वाली परिस्थितियां तैयार होने में अभी वक्त लग सकता है। उनका होना न होना इस बात पर तो निर्भर करेगा ही कि शहरी भारत में टेस्ला को लेकर कैसी मांग नजर आती है लेकिन वह इस बात पर भी निर्भर करेगा कि देश में इलेक्ट्रिक वाहनों को लेकर कैसा नियामकीय माहौल तैयार होता है। यह बात ध्यान देने लायक है कि इलेक्ट्रिक वाहन मौजूदा सरकार की नई औद्योगिक नीति का अहम घटक हैं।
इसके बावजूद देश में कम उत्सर्जन वाला परिवहन क्षेत्र विकसित करने के लिए अभी जो कुछ किया जा रहा है उससे अधिक कदम उठाने की आवश्यकता होगी। फिलहाल जो योजनाएं हैं वे इस उभरते क्षेत्र के लिए बस बुनियादी प्रोत्साहन प्रदान करने वाली हैं। अलग कर या सब्सिडी की व्यवस्था पर सरकार पहले ही ध्यान दे चुकी है। लेकिन इलेक्ट्रिक वाहनों को शहरी इलाकों में सहायक बुनियादी ढांचे के लिए अधिक स्थायी और सतत निवेश की दरकार है। उदाहरण के लिए इन्हें चार्जिंग स्टेशन ओर विशेष पार्किंग की आवश्यकता होगी। सरकार ने देश भर में 70,000 चार्जिंग स्टेशन बनाने की योजना की घोषणा की है और कॉर्पोरेट जगत ने भी इसमें रुचि दिखाई है। यह बात ध्यान देने लायक है कि शहरी बुनियादी ढांचे में निवेश काफी विवाद का विषय हो सकता है। यहां कुछ अलग सोच की आवश्यकता होगी। शायद एक विशेष कंपनी बनाना बेहतर हो जिसमें आधी हिस्सेदारी केंद्र सरकार की हो और आधी निजी क्षेत्र की। यह कंपनी विभिन्न राज्य सरकारों के साथ मिलकर इलेक्ट्रिक वाहन चार्ज करने के लिए भूमि बैंक तैयार कर सकती है और बाद में इन्हें लाइसेंस जारी किए जा सकते हैं या इनकी नीलामी की जा सकती है। इस व्यापक बुनियादी ढांचा विकास के लिए पहले से तैयारी रखनी होगी ताकि इसे किफायती और पारदर्शी बनाया जा सके।
इलेक्ट्रिक वाहनों को लेकर भारत में कुछ विशिष्ट दिक्कत हैं। मिसाल के तौर पर बिजली की आपूर्ति में निरंतरता, गुणवत्ता, कीमत और उपलब्धता पर सवाल रहेंगे। यदि उपभोक्ताओं को यह आशंका होगी कि उनकी महंगी गाडिय़ां वोल्टेज में उतार-चढ़ाव से प्रभावित होंगी या बैटरी की कीमत एक ही शहर के अलग-अलग हिस्सों में अलग-अलग होगी तो उन्हें परेशानी होना तय है। देश के कई हिस्सों में अभी भी चौबीस घंटे बिजली की उपलब्धता नहीं है। हालांकि इन आशंकाओं के बावजूद इलेक्ट्रिक तिपहिया वाहनों की तादाद लगातार बढ़ी है लेकिन उनकी कीमत अधिकांश इलेक्ट्रिक वाहनों से एकदम अलग है और उनके मालिकों की जरूरतें और आदतें भी एकदम अलहदा हैं। अहम बात यह है कि कई पुराने कार निर्माताओं ने इस बात पर ध्यान दिया है कि पूरी तरह इलेक्ट्रिक वाहनों को अपनाने की नीति भारत के लिए उपयुक्त नहीं भी हो सकती। सरकार को यह बात ध्यान में रखनी होगी कि उसका वास्तविक लक्ष्य परिवहन क्षेत्र से कार्बन उत्सर्जन में कमी करना, हवा की गुणवत्ता में सुधार करना और ऊर्जा के क्षेत्र में स्वायत्तता हासिल करना है। निजी चार पहिया वाहन क्षेत्र को पूरी तरह इलेक्ट्रिक करना, इस लक्ष्य को हासिल करने का एक तरीका भर है और जरूरी नहीं कि यह श्रेष्ठ भी हो। कुछ कार निर्माता हाइब्रिड कारों के लिए प्रोत्साहन चाहते हैं। सरकार को ऐसे प्रोत्साहन पर विचार करना चाहिए जो हर तरह की कार के उत्सर्जन प्रभाव को ध्यान में रखकर तैयार किया गया हो।
---
Date:30-12-20
वंचितों को केंद्र में रखना जरूरी
सियासत में आंकड़े पुराने नहीं होते और ये आंकड़े तो ऐतिहासिक हैं। ऐतिहासिक इसलिए कि भारत में पहली बार सत्ता का परिवर्तन हुआ था।
नवल किशोर कुमार
बात 1977 की है। तब इंदिरा गांधी सरकार ने आपातकाल खत्म करने के बाद आम चुनाव की घोषणा की। इस चुनाव में एक तरफ तो आजादी के बाद से सत्तासीन कांग्रेस थी तो दूसरी तरफ थी अनेक छोटे-छोटे दलों का गठबंधन। इस गठबंधन को जनता गठबंधन कहा गया। इस गठबंधन को आशा से अधिक सफलता मिली। आंकड़ों के हिसाब से बात करें तो जनता गठबंधन को कुल मिलाकर 345 सीटें मिलीं तो कांग्रेस व उसके घटक दलों को 188। जनता गठबंधन में सबसे बड़ी पार्टी थी जनता पार्टी। जिसके संस्थापक थे जयप्रकाश नारायण। जनता पार्टी अकेले 298 सीटों पर जीत हासिल करने में कामयाब रही थी। वोट प्रतिशत के हिसाब से बात करें तो जनता पार्टी और इसके घटक दलों को कुल 51.89 फीसद वोट मिले थे, जबकि मतों में कांग्रेस की हिस्सेदारी करीब 40.98 फीसद थी।
यह सर्वविदित है कि इस चुनाव के बाद मोरारजी देसाई के नेतृत्व में केंद्र में जनता पार्टी की सरकार बनी और अपने ही लोगों के भीतरघात की वजह अल्पायु में ही गिर भी गई। अब दूसरी तस्वीर देखते हैं। पिछले साल देश में लोक सभा चुनाव हुए। नरेन्द्र मोदी के नेतृत्व में भाजपा अकेले तीन सौ से अधिक सीटों जीत दर्ज करने में कामयाब रही। अब इसके आधार पर आकलन किया जा सकता है कि 1977 में हालात क्या थे और अब हालात क्या हैं? उस समय भी जनता पार्टी थी, जिसमें तमाम गांधीवादी, लोहियावादी और जनसंघ के लोग थे। कहने को तो वे एक ही पार्टी यानी जनता पार्टी के घटक थे, परंतु उनके अंदर एकता नहीं थी।
असल में यह एकता जयप्रकाश नारायण के कारण बनी और तब निशाने पर थी कांग्रेस सरकर। अब एक बार फिर देश में उसी तरह की गोलबंदी आकार लेने लगी है। लिहाजा कुछ बातों पर गौर करना आवश्यक है। पहले तो यह कि महाराष्ट्र को एक मॉडल माना जा रहा है, जहां कांग्रेस, एनसीपी और शिवसेना अलग-अलग विचारधारा के बावजूद सरकार में हैं। इसके पहले कर्नाटक में इसका प्रयास जनता दल सेक्युलर के साथ मिलकर कांग्रेस द्वारा किया गया, लेकिन कांग्रेस की अपनी महत्त्वाकांक्षा के कारण वह प्रयोग असफल रहा। इसी वर्ष बिहार में हुए विधानसभा चुनाव में इस प्रयोग को सफल करने की आधी-अधूरी कोशिशें की गई। नतीजा यह हुआ कि बहुमत के लिए आवश्यक 122 के आंकड़े को प्राप्त करने में राजदनीत महागठबंधन केवल 12 सीटें पीछे रह गई। अब सबकी निगाहें पश्चिम बंगाल पर है। वहां चुनाव होने हैं और भाजपा ने अपनी दावेदारी पुख्ता तरीके से पेश कर दी है। हालत यह है कि तृणमूल कांग्रेस और वामदलों के नेताओं ने भी भाजपा का दामन थामना शुरू कर दिया है। ऐसे में वहां कई दलों के बीच एकता की बात कही जा रही है। कई राजनीतिक विश्लेषक भी मानते हैं कि भाजपा को रोकने के लिए सभी दलों को एक होना पड़ेगा। यदि ऐसा नहीं हुआ तो वोटों में बिखराव होगा, जिसका सीधा लाभ भाजपा को मिलेगा। हालांकि अभी स्थिति साफ नहीं हुई है कि पश्चिम बंगाल में सभी गैर-भाजपाई दल एक होंगे और यदि हुए तो उसका आकार कैसा होगा, मुद्दे कैसे होंगे।
क्या वे अपने मुद्दों को दरकिनार कर एक होंगे जैसे 1977 में जयप्रकाश नारायण के कहने पर सभी गैर कांग्रेसी दलों ने किया था? जबकि दूसरी तरफ भाजपा है जिसके पास अपने एजेंडे हैं। वह हिन्दुत्व के एजेंडे को आगे बढ़ा रही है। यही वह स्थिति है जब हम इसका मूल्यांकन कर सकते हैं कि गठबंधन धर्म के केंद्र में क्या होना चाहिए ताकि जो भी फलाफल हो, उसके दूरगामी परिणाम हों। इसके लिए यह समझने की आवश्यकता है कि आज की राजनीति में दलित, पिछड़े व आदिवासी समुदायों के लोगों की भूमिका बढ़ी है। इन सभी समुदायों के सामने विपन्नता है। शासन-प्रशासन में इनकी भागीदारी अब भी बहुत कम है। भूमिहीनता और विस्थापन का शिकार इन्हीं समुदायों के लोग हैं। ऐसे में यदि इन वगरे के हितों को केंद्र में रखकर कोई गठबंधन बनता है तो वह भाजपा की उग्र राजनीति का मुकाबला कर सकेगा। यही एकमात्र कसौटी है। इसे इस उदाहरण के साथ भी समझा जा सकता है कि बिहार और उत्तर प्रदेश में इस तरह के गठबंधन पहले भी बने। सरकारें भी बनीं, लेकिन जिस तरह की मजबूती भाजपा को मिली, वैसी मजबूती क्षेत्रीय छत्रपों की एकता में नहीं बन सकी। जैसे वर्ष 2015 में जब बिहार में विधानसभा चुनाव हुए तब एनडीए के घटक रही नीतीश कुमार की पार्टी जदयू ने राजद और कांग्रेस के साथ मिलकर महागठबंधन बनाया।
इस गठबंधन ने सफलता भी हासिल की, परंतु यह महागठबंधन केवल डेढ़ वर्ष तक कायम रहा और नीतीश कुमार ने खुद को अलग कर लिया तथा भाजपा के साथ मिलकर सरकार बना ली। वहीं उत्तर प्रदेश में भी 1990 के दशक में ही समाजवादी पार्टी तथा बहुजन समाज पार्टी ने मिलकर सरकार का गठन किया, लेकिन जिस तरह के वैचारिक एकता की बात आवश्यकता थी, वह नहीं बन सकी। परिणाम आज सामने है। उत्तर प्रदेश में भाजपा सरकार चला रही है तथा सपा व बसपा दोनों अलग-थलग हैं। असल में भाजपा के मुकाबले में आज जो राजनीतिक दल हैं, उनके अंदर तमाम तरह की विसंगतियां मौजूद हैं। मसलन, परिवारवाद और क्षेत्रीय मुद्दों तक सीमित रहना इन दलों के बीच आपसी एकता में अवरोधक हैं। वहीं भाजपा ने अपनी रणनीति में परिवारवाद को प्रश्रय उस तरह से नहीं दिया है जिस तरह का संरक्षण समाजवादी दलों ने दे रखा है। वहीं वामदलों की अपनी विसंगतियां हैं। उनके बीच एकता हमेशा से एक सवाल रही है। ऐसे में जो तस्वीर राष्ट्रीय स्तर पर सामने आती है, वह भाजपा के लिए सकारात्मक है। बहरहाल, यह अभी महज संभावना मात्र है।
कांग्रेस का राजनीतिक चरित्र ऐसा नहीं रहा है कि उसके केंद्र में गरीब-मजलूम रहे हैं। हालांकि 1970 में इंदिरा गांधी ने दलितों व आदिवासियों के लिए विशेष घटक योजनाओं की शुरूआत कर संकेत दिए थे कि कांग्रेस अपनी नीतियों में आमूलचूल बदलाव करने को तैयार है। यहां तक कि इंदिरा गांधी सरकार ने संविधान में संशोधन कर संविधान की प्रस्तावना में समाजवाद शब्द भी जोड़ा, लेकिन यह तब भी नाकाफी था और आज भी। ऐसे में यह देखना महत्त्वपूर्ण होगा कि गैर-भाजपाई दल गठबंधन किस तरह का बनाते हैं और उनकी नीतियों में दलित, पिछड़े और आदिवासी हैं या नहीं।
---
Date:30-12-20
जाति–बखान पर रोक
संपादकीय
लखनऊ में गाड़ियों पर जातिसूचक शब्द लिखवाने वालों के खिलाफ कार्रवाई शुरू हो गई है। गौरतलब है कि ऐसे तमाम वाहन सड़़कों पर दौड़़ते दिखलाई पड़़ते हैं' जिन पर राजपूत' ब्राह्मण' यादव' क्षत्रिय' गुर्जर' जाट' नम्बरदार' प्रधान आदि शब्द लिखे दिखते हैं। बीते रविवार को प्रदेशकी राजधानी लखनऊ के दुर्गापुरी इलाके में जातिसूचक शब्द लिखे वाहन का चालान काटा गया। इस तरह की अनियमितता में यह पहला चालान है। कानपुर नम्बर की गाड़़ी पर 'सक्सेना जी' लिखा हुआ था। लखनऊ की नाका थाना पुलिस ने उसके खिलाफ कार्रवाईकी। वैसे' ऐसी कार्रवाईकी जरूरत लखनऊ में ही नहीं' बल्कि समूचे देश में है। जातिसूचक शब्द लिखवाने का 'चलन' किसी एक जगह तक सीमित नहीं है' बल्कि समूचा देश इसकी गिरफ्त में है। कार्रवाई इसलिए आरंभ हो सकी कि महाराष्ट्र के शिक्षक हर्षल प्रभु ने प्रधानमंत्री नरेन्द्र मोदी के कार्यालय में खत लिख भेजा था कि उत्तर प्रदेश में ऐसे वाहन सड़़कों पर दौड़़ रहे हैं' जिन पर जातिसूचक शब्द लिखे होते हैं। प्रभु के अनुसार इस प्रकार का चलन बंद किया जाना चाहिए क्योंकि यह सामाजिक ताने बाने के लिए खतरा है। प्रधानमंत्री कार्यालय ने यह शिकायत प्रदेश सरकार को प्रेषित कर दी। नतीजतन' अपर परिवहन आयुक्त ने आदेश जारी किया। यह अनियमितता पाए जाने वाले वाहनों के खिलाफ अभियान चलाने को कहा। अब लखनऊ पुलिस ने धारा १७७ के तहत कार्रवाईशुरू कर दी है' जिसके तहत चालान या गाड़़ी जब्ती की कार्रवाईकी जा रही है' लेकिन सवाल उठता है कि लोगों को अपने वाहनों पर अपनी जाति' कुलनाम आदि लिखने की ललक क्यों उठती हैॽ दरअसल' पहचान के संकट से घिरे लोग ऐसा करते हैं। अतीतजीवी ज्यादा होते हैं। अपने वर्तमान में खास उपलब्धि हासिल नहीं कर पाने वाले अपनी जाति के गौरवशाली अतीत या दबंगता का बखान करने में ही त्राण पाते हैं। ऐसा करके उन्हें वर्तमान की विफलताओं और सामान्य सा जीवन जीने की 'विवशता' से छुटकारा मिलता महसूस होता है। कई बार स्थानीय रूप से बहुलता वाले समाज ऐसा करते हैं ताकि रोड़रेज का शिकार न बनने पाए। उन्हें जातीय शब्द लिखकर यह समस्या काफूर होती लगती है। बहरहाल' यह एक अच्छी पहल है। खोखले या थोथे आचरण से न केवल राहत दिलाएगी बल्कि समाज को एकजुट भी करेगी ।
---