31-05-2021 (Important News Clippings)
To Download Click Here.
---

Date:31-05-21
Our Privacy In Your Hands, Milords
Courts must step in as neither government's nor WhatsApp's approach is best for users
Apar Gupta, [ Lawyer and executive director of Internet Freedom Foundation ]
In courts of law there is the doctrine of necessary and proper parties, without whose presence a case cannot be properly decided. This comes to mind in WhatsApp's court challenge to the central government's IT Rules as this case is inevitably about you, the average internet user.
The IT Rules, which were notified on February 25, 2021, bring in additional compliance for social media companies with more than 5 million users. It includes an obligation to implement a technical system called "traceability". This ties the identity of the originator of the message to the message and became effective on May 26, 2021.
This has spurred WhatsApp to go before the high court of Delhi, causing a media maelstrom. This case has obvious implications for the privacy and cybersecurity of about 400 million users. To understand the implications let us start from the first principles of technical and legal impacts of traceability.
Given the likelihood you are a WhatsApp user, you may have seen a conspicuous notice when you open it – your messages are protected by end to end encryption. This is a technology that utilises a technical design called the signal protocol and ensures that your messages cannot be read by WhatsApp during the course of transmission. This helps prevent not only your messages from being accessed by third parties but also guards against a whole range of cyber security risks. Encryption helps keep your conversations private and safe.
It is the contention of the government that enables a whole range of illegality. For instance, disinformation that leads to mob lynching or reprehensible actions such as sharing of non-consensual sexual imagery of women and minors. Officials argue that the solution to this is finding out the identity of persons who first compose such messages and are its originators.
The "traceability" proposal has its proponents. Professor Kamakoti from IIT Madras has argued that it can be implemented with a few simple tweaks. However, Professor Prabhakar from IIT Bombay argues there are risks and a lack of utility in its deployment. He says, "The effectiveness is likely to be limited."
The problem is that even minor changes in a message, for example capitalisation or a single punctuation, create a completely new data entry, thereby undermining the objective of tracing the originator. For large viral messages that are broadcast thousands of times, this will happen frequently when people forward messages adding their own commentary.
This technical and common sense critique is buttressed by a report from the Internet Society. This report, a work of around 50 experts, points to potential cyber security concerns from implementing traceability. It says once WhatsApp and platforms like Signal and Telegram build in traceability, cybercrimes like impersonation, financial frauds, surveillance and social profiling are likely.
In August of 2017 the Supreme Court of India reaffirmed the fundamental right to privacy and laid down clear principles on how it can legally be limited when there is a justifiable need. A restriction on privacy requires a parliamentary law that has a constitutional purpose and is proportional. It means the least restrictive measure will be implemented and all alternatives which do not harm privacy, or restrict it in the least possible manner, must be explored. This helps maintain the balance between a fundamental right and a reasonable restriction, where individual liberty is safeguarded.
However, as explained above, due to technical risks, traceability is more of an overly broad measure. As the Internet Society warns: "Service providers would be forced to access the contents of users' communications, greatly diminishing the security and privacy of a system for all users and putting national security at greater risk." Viewed in this perspective, the HC petition by WhatsApp does articulate a goal which is supportive of the right to privacy.
But is WhatsApp a wider champion for our user privacy? Not quite. It itself has rolled out an update to its privacy policy, which gives no choice to opt out. This update allows greater data sharing with Facebook. This has separately been challenged in the Delhi HC.
While last weekend some news reports indicated WhatsApp won't downgrade services for users who do agree to this change, most users have already been pretty much coerced to click, "I agree." In its challenge the Union government has correctly objected to this privacy change by WhatsApp that did allow for user consent.
The Hamburg Data Protection Authority has restrained WhatsApp from making this change noting the new provisions, "further expand the close connection between the two companies in order for Facebook to be able to use the data of WhatsApp users for their own purposes at any time". The Competition Commission of India has also commenced an investigation into this change in the privacy policy.
These court battles are important. And, for close to 740 million Indian internet subscribers, it is important they understand that neither WhatsApp nor the government is completely supportive of their fundamental right to privacy. We must expect less from WhatsApp than our government. WhatsApp is a technology business. Our government, though, has the primary responsibility of protecting our constitutional rights.
What is the solution? A regulatory framework that is deliberated in the public domain and Parliament. One that identifies clear harms and creates solutions understanding the technical aspects and impacts on privacy. However, in the interim what looks most likely is that the duty of protecting our privacy will fall to our constitutional courts.
---
Date:31-05-21
Need to Keep Big Voter Data Safe
Dharmendra Sharma, [ The writer is director general, India International Institute of Democracy & Election Management (IIIDEM), Election Commission ]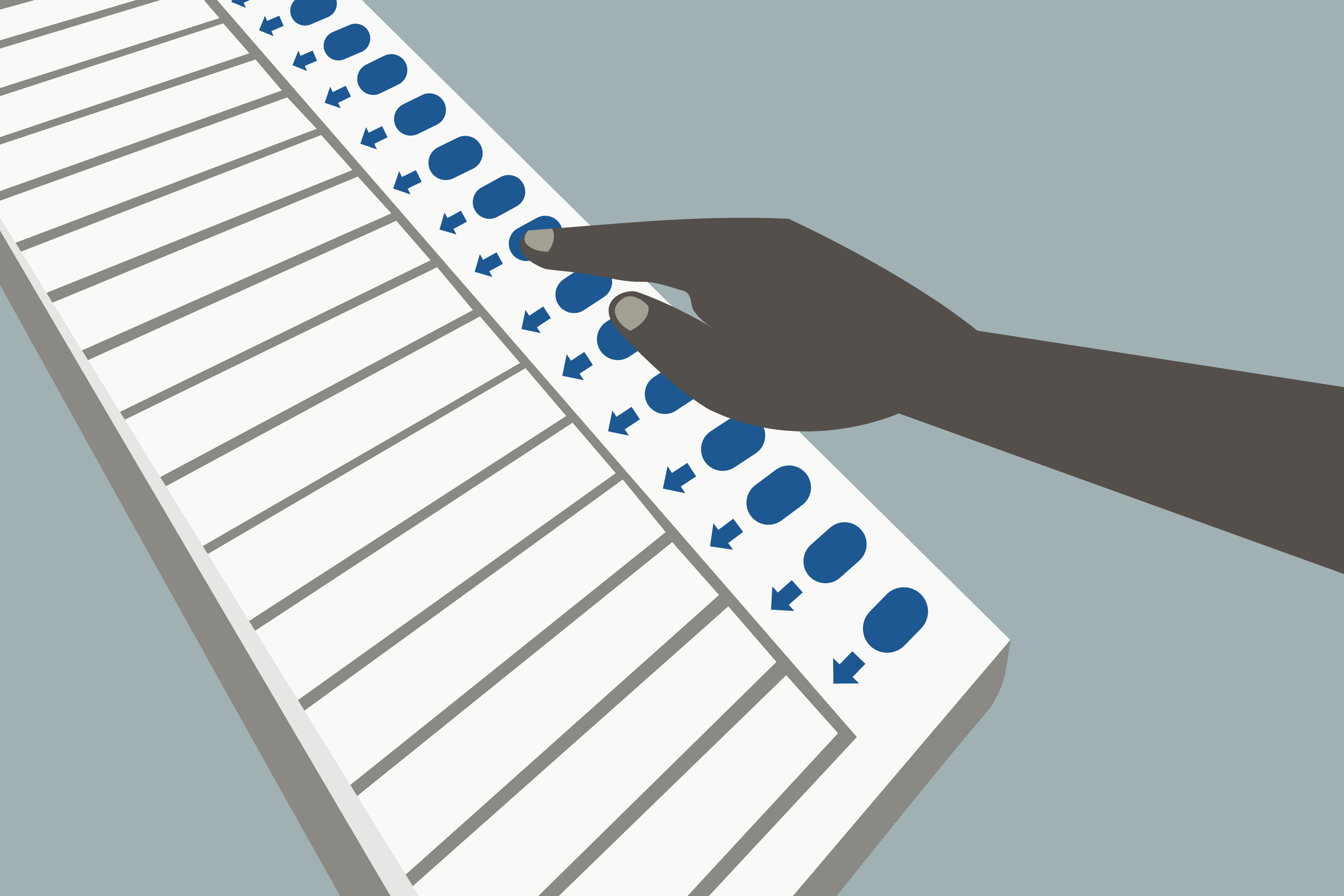 With more time spent online than ever before, and digital transactions, leaving their digital footprints, becoming increasingly de rigueur, concerns regarding data privacy are legitimate and genuine. Thus the demand for regulating the digital domain by privacy laws or data protection legislations, or both.
In 2016, the Cambridge Analytica incident exposed a non-commercial concern — the ability of big data to influence voter preference. As a result, British and EU data protection legislations included provisions for 'electoral processes' and aspects of political party functioning. With this backdrop, the Personal Data Protection Bill 2019 is being assessed from the perspective of balancing the right to privacy with the growth of digital economy in India.
Largely overlooked is the link between big data, national security, democracy and free and fair elections. The Bill mentions that the action of a social media intermediary (like Facebook or Twitter) having had or, likely to have a 'significant impact on electoral democracy, security of the State, public order or the sovereignty and integrity of India' is ground to designate the intermediary as a 'significant data fiduciary'. This escalates its responsibilities and consequences of default.
India's election management bodies (EMBs) — Election Commission of India (ECI) and State ECs — are increasingly reliant on IT. Existing electoral compliance filters are designed to capture use of data from the perspective of hidden costing or election financing concerns, and fake or biased news or campaigns. This surveillance is triggered with the imposition of the model code of conduct (MCC).
The scope of digital injury is immense. Digital platforms can target large numbers, not just during elections but over the long term, by chipping away the credibility of core electoral processes and technologies including electronic voting machines (EVMs). Such threats can be addressed by the proposed Data Protection Authority of India (DPAI).
DPAI's forensic capabilities will enable EMBs to have a heads-up on the threats of undue influences in the digital domain and neutralise it. To enable this, the time bracket of EMBs' compliance powers — currently coterminous with notification of the election — needs to be changed.
The inclusion of a new threshold, 'electoral democracy,' in the Private Data Protection Bill creates an intersection between DPAI, EMBs and law enforcement agencies that will require harmonious coordination. The Bill envisages 'concurrent jurisdictions' and mandates DPAI to 'consult such authority or regulator before taking such action'. While EMBs may not be specifically covered in the Bill, the provision provides an opportunity to revisit these electoral bodies' own understanding of their remit in the big data domain.
In India, electoral wrongdoings are either 'electoral offences' and 'offences related to election', or 'corrupt practices' that are processed within ECI. For EMBs, the big data domain brings new dimensions of wrongful conduct that may or may not be at the behest of any contesting candidate or political party. EMBs should be able to leverage DPAI's considerable penal powers, and enhance the cumulative enforcement space in the electoral landscape.
The threat of misuse of the members' data of a political party, or their theft from social media intermediaries to influence outcomes is real. 'Electoral democracy' is not defined in the Bill, and does not find mention in election laws under Articles 324 to 329 of the Constitution and the Representation of Peoples Act 1950 and 1951. With the Supreme Court viewing free and fair elections as a subset of 'electoral democracy', the Bill goes beyond individual election steps and processes. So, emerging threats from the big data domain can be countered by EMBs without waiting for formal amendments.
---
Date:31-05-21
A 'reform wave' Lakshadweep could do without
Though there is room for improvement, the archipelago does not need the measures announced by its administrator
Wajahat Habibullah, [ A former IAS officer, was India's first Chief Information Commissioner, and thereafter Chair, National Commission for Minorities ]
Praful Khoda Patel, a former Gujarat Bharatiya Janata Party (BJP) Minister who took additional charge as Administrator, Lakshadweep, in December last year, is in the news for having introduced a slew of draft legislation that will have a wide-ranging impact on the islands: the Lakshadweep Animal Preservation Regulation, 2021; the Prevention of Anti-Social Activities Regulation (PASA); the Lakshadweep Panchayat Regulation, 2021 and Lakshadweep Development Authority Regulation 2021. Addressing the media in the face of widespread criticism of these measures, Mr. Patel says he intends to develop Lakshadweep like neighbouring Maldives, "a renowned international tourist destination".
Adding to this, the Collector of Lakshadweep, S. Asker Ali (a young IAS officer from Manipur) says, "It was only in 2017 that the Centre constituted the Island Development Agency under the Home Minister for the development of the islands. Since then, we have been working on developing town and country planning norms."
The IDA framework
Mr. Ali should be aware that a specially constituted Island Development Authority (IDA) for the island territories of India, chaired by no less than the former Prime Minister, Rajiv Gandhi, had, in Kavaratti in 1988, approved a framework for the development of India's island territories. It held the view that "an environmentally sound strategy for both island groups hinges on better exploitation of marine resources coupled with much greater care in the use of land resources". Published in 1989, the report carried six recommendations for Lakshadweep (Cecil J. Saldanha, Andaman, Nicobar and Lakshadweep: An Environmental Impact Assessment) . At this point, I must highlight that Lakshadweep was an assignment that I consider to be the most enriching in my career — I was Administrator, Lakshadweep, 1987-90.
Upon the conclusion of my term, the Union Territory had its own decentralised political entity from the adoption of panchayati raj much before the constitutional amendments of 1993, in which the Island Development Council, at the apex of the local government, was mandated to advise the Administrator on development; its own airport, and a flourishing tourist industry, with an international tourist resort in Bangaram. According to its first franchisee, Jose Dominic, this facilitated ecotourism in Kerala.
A paradise set in the Arabian Sea, the archipelago of Lakshadweep also gives India a vast and exclusive economic zone with three distinct ecosystems: land, lagoon and ocean. Fishery is a primary occupation here. The language, except in Minicoy, is Malayalam; in Minicoy, Mahl is spoken, a language akin to the 17th century Divehi of the Maldives.
The society in all islands is matriarchal. The religion is Islam of the pristine Shafi school of law. When Islam came to the islands is debated. According to Prof. Lotika Varadarajan, "The thesis… that Islam was introduced not from Malabar but from Yemen and Hadramaut may be accepted in relation to the Maldives but not Lakshadweep… On the other hand, social conventions, dress and the position accorded to Thangals within the community all point to the Mappilas of Malabar as progenitors of present-day Islam in Lakshadweep."
Vatteluttu was the earliest script used with its heavy Sanskrit component and this system of autography is in evidence in the sailing manuals of local pilots (malmis), on inscriptions on tombstones and those in some mosques/pallis. With the introduction of Islam, Arabi-Malayalam, with Malayalam in Arabic script and associated with the literature of the Mappilas that developed on the mainland, also came into use on the islands.
I was a part of the team accompanying Rajiv Gandhi while on his first visit to Lakshadweep in 1985. Together with his visit to the Andaman and Nicobar islands, Rajiv Gandhi was concerned about the development agenda for these ecologically fragile territories — an agenda hitherto dictated by a faraway government to a design set by the Union Planning Commission, and without so much as a reference to the people most concerned, the residents of the islands.
A 'no' to the Maldives model
Deliberations of the IDA wanted that Lakshadweep, with its land ownership constitutionally protected, be opened to international tourism not as a means of generating wealth for investors from the mainland but to bring prosperity to the islanders. Specifically rejecting the Maldives model, the plan for Lakshadweep required that the industry had to be people-centric and enrich the fragile coral ecology. Lakshadweep today has rainwater harvesting facilities, first introduced in government buildings on every island and now accessible in every home. Solar power, which covers 10% of lighting needs, makes Lakshadweep a pioneer in India's present flagship initiative. All islands have been connected by helicopter service since 1986, and high-speed passenger boats were purchased in the 1990s by an international tender. A study by the National Instituteof Oceanography found practical applications, helping a redesign of the tripods reinforcing the beaches against sea erosion, and ensuring piped water supply especially designed to draw from the fresh water lens that, in every coral island, floats on the saline underground seawater at the core of every coral island, so as not to disturb the slim lens.
The islands boast total literacy. Minicoy had among the country's first Navodaya Vidyalayas. Kadmat has a degree college that was designed by K.T. Ravindran, an authority on vernacular building traditions, who was to become dean and professor and head of the department of urban design at New Delhi's School of Planning and Architecture. Vernacular building traditions are the theme of all government housing projects undertaken in the islands in the 1980s, with leading architects providing the designs. Kavaratti has a desalination wind-powered plant gifted by the Danish government. And although the poverty line in terms of GDP is only slightly higher than the World Bank's poverty threshold, Lakshadweep today has no poor people; they have a high calorific consumption from plentiful foods harvested from the lagoons and islands.
The office of the Administrator, Lakshadweep was also among the first in India to be computerised with a mainframe and fax machine; every island in Lakshadweep had a computer by 1990. Endorsed with outlays by the Eighth, Ninth and Tenth Finance Commissions (1984-2005), this established, in the words of the last of these Commissions "speedy and accurate generation of accounting information that might be needed for purposes of better planning, budgeting and monitoring".
Admittedly, there is much room for improvement. Today, long lines and refrigeration have aided the expansion of the fishing sector but income disparities have grown. Indiscriminate trawling endangers the coral, as experienced in the Maldives and now banned there. The Government recognises the need to develop policies for enhancing employment opportunities, environment-friendly management of fisheries, sanitation, waste disposal and widening access to drinking water, with the youth, having acquired a modern education, preferring salaried jobs over pursuing traditional occupations. None of this requires any of the measures announced by Administrator Patel.
Revenue from tourism has declined with the closure of resorts (including at Bangaram) from litigation. A clear policy must include conservation and natural resource management arrived at after wide consultation, eminently possible within the existing infrastructure of the Union Territory, and also taking into account climatic compulsions. Maldives is hardly a suitable model. Water bungalows — an expensive concept and also hazardous to the coral — favoured by the NITI Aayog, would collapse in Lakshadweep's turbulent monsoon. It should be noted that a wooden jetty installed at the diving school in Kadmat needs to be dismantled every monsoon.
Obtuse plans
But, ostensibly, in the pursuit of 'holistic development', using the 'claim' that there has been no development in Lakshadweep for the past 70 years, Mr. Praful Patel has proposed a cow slaughter ban in a territory where there are no cows (except in government-owned dairy farms), a preventive detention law where there is no crime, and also steps to undermine tribal land ownership, with judicial remedy denied, with also plans for road widening on the islands where the maximum road length is 11 km. More insidious is the provision to allow the mining and exploitation of mineral resources which could convert the islands into a hub for cement manufacture.
Other initiatives by Mr. Praful Patel include panchayat rules designed to restrict the population growth in a territory where, according to the National Health and Family Survey-5 (2019-20), the total fertility rate is 1.4 (which is far behind the national average of 2.2) and relaxing prohibition, extant in the Union Territory because of public demand. Worse still is the relaxation of quarantine restrictions for travel which have introduced the novel coronavirus into a pandemic-free archipelago. The developments only lead one to suspect that there is something sinister being planned. Is the game plan to altogether supplant Lakshadweep's human habitation with cement factories?
---
Date:31-05-21
विश्व स्वास्थ्य संगठन में बदलाव का वक्त
जीएन वाजपेयी, ( लेखक सेबी व एलआइसी के पूर्व चेयरमैन हैं )
वर्ष 1945 में संयुक्त राष्ट्र की स्थापना को साकार रूप देने के लिए जब अंतरराष्ट्रीय राजनयिक बिरादरी जुटी तो एक वैश्विक स्वास्थ्य संस्था के गठन का विचार भी उनके विमर्श के केंद्र में था। इस प्रकार 1948 में विश्व स्वास्थ्य संगठन यानी डब्ल्यूएचओ अस्तित्व में आया। महामारी नियंत्रण, क्वारंटाइन उपाय और दवा मानकीकरण जैसे विशिष्ट कार्य उसे पूर्ववर्ती लीग ऑफ नेशंस से विरासत में मिले। पेरिस स्थित इंटरनेशनल ऑफिस ऑफ पब्लिक हेल्थ का भी डब्ल्यूएचओ में ही विलय हो गया। तबसे अब तक वैश्विक परिस्थितियां काफी बदल चुकी हैं। ऐसे में संयुक्त राष्ट्र घोषणापत्र के अध्याय सात के अनुप्रयोगों का तत्काल विस्तार करने की आवश्यकता महसूस हो रही है। उनके अभाव में डब्ल्यूएचओ एक निष्प्रभावी संस्थान बना रहेगा। समय की मांग है कि डब्ल्यूएचओ को सुरक्षा परिषद और फाइनेंशियल एक्शन टास्क फोर्स यानी एफएटीएफ जैसी शक्तियां प्रदान की जाएं। ऐसा न किए जाने से डब्ल्यूएचओ अपने समक्ष उत्पन्न गंभीर चुनौतियों से निपटने में सक्षम नहीं हो सकेगा।
इस बात से बिल्कुल इन्कार नहीं किया जा सकता कि कोविड-19 जैसी महामारी से सार्वजनिक स्वास्थ्य के लिए जैसे जोखिम उत्पन्न हुए हैं, वे किसी भी मामले में मनी लांड्रिंग या आतंक को वित्तीय मदद पहुंचाने जैसे खतरों से जरा भी कम नहीं हैं। इसके बावजूद डब्ल्यूएचओ के कोई विशिष्ट सार्वभौमिक अंतरराष्ट्रीय जन स्वास्थ्य मानक नहीं हैं, जो सभी देशों पर एकसमान रूप से लागू होते हों। विशेषकर महामारी के नियंत्रण से लेकर लापरवाही बरतने वाले उन देशों की जवाबदेही तय कर पाने को लेकर कोई प्रविधान नहीं, जो देश महामारी से जुड़ी सूचनाओं की स्वतंत्र समीक्षा के लिए उन्हें साझा करने से कतराते हों।
डब्ल्यूएचओ संयुक्त राष्ट्र की एक विशिष्ट एजेंसी है, जो अंतरराष्ट्रीय स्वास्थ्य मुद्दों पर काम करती है। कोविड-19 महामारी से निपटने में अपनी भूमिका को लेकर यह संस्था चर्चा के केंद्र में रही है। महामारी फैलने के बाद इस वायरस के उद्गम स्थल को लेकर भी अंदरखाने एक बहस शुरू हो गई है। पहली बार कोरोना वायरस के पकड़ में आने और विश्व को समय से उसकी सूचना देने और उससे निपटने के लिए पर्याप्त प्रयासों जैसे बिंदु भी र्चिचत रहे। मई 2020 में वर्ल्ड हेल्थ असेंबली ने डब्ल्यूएचओ से कहा था कि वह वायरस के स्नोत और उसके मानवीय आबादी में प्रसार की पड़ताल करे। इसके बाद डब्ल्यूएचओ के विशेषज्ञों ने इस साल 14 जनवरी से 10 फरवरी के बीच चीन के उस वुहान शहर का दौरा किया, जहां से कोरोना वायरस फैला था। फिर 30 मार्च, 2021 को डब्ल्यूएचओ ने रिपोर्ट जारी की, जिसकी अमेरिका और जापान जैसे 14 देशों के समूह ने आलोचना की। उन्होंने इस रिपोर्ट को अपूर्ण और बहुत देर से जारी की गई, करार दिया, जिसमें पर्याप्त तथ्यों का अभाव रहा। इस पर डब्ल्यूएचओ के महानिदेशक टेड्रोस ने यही कहा कि यह निष्कर्ष अपर्याप्त है। हालांकि टीम का मानना है कि प्रयोगशाला से वायरस के लीक होने की परिकल्पना के पुष्ट होने के आसार बहुत कम हैं, जिसकी आगे और जांच की दरकार है।
संयुक्त राष्ट्र तंत्र और डब्ल्यूएचओ को एफएटीएफ के अनुभव से बहुत कुछ सीखने की आवश्यकता है। उसे जनस्वास्थ्य को लेकर व्यापक नियमों के मानक बनाने होंगे। भविष्य में संभावित महामारियों के प्रबंधन और उनसे निपटने में सदस्य देशों की अपेक्षाओं और इन मानकों के अनुपालन में इन देशों के लिए एक ढांचा उपलब्ध कराने के साथ-साथ अनुपालन न करने की स्थिति में प्रतिबंधों का प्रविधान करना होगा। मामले की गंभीरता को लेकर जागरूरता का प्रसार और भविष्य में संभावित महामारियों के जोखिमों को घटाने की दिशा में प्रयास करने होंगे। इस ढांचे में सदस्य देशों का दायित्व भी स्पष्ट रूप से रेखांकित होना चाहिए, जो स्वतंत्र जांच-पड़ताल के लिए संबंधित सूचनाएं एवं आंकड़े उपलब्ध कराएं, बिल्कुल वैसे जैसे आइएमएफ, संयुक्त राष्ट्र और एफएटीएफ प्रणाली में होता है। साथ ही इस मामले में सहयोग नहीं करने के परिणाम भुगतने का भी स्पष्ट रूप से उल्लेख होना चाहिए। इसमें एफएटीएफ तंत्र से प्रविधान लिए जा सकता हैं। इन प्रविधानों में दंडात्मक शुल्क, आवाजाही प्रतिबंध और अन्य आर्थिक प्रतिबंध शामिल होने चाहिए। यदि इसे अमल में लाया जाता है तो इससे सार्वजनिक स्वास्थ्य की सुरक्षा सुनिश्चित करने की दिशा में एक अंतरराष्ट्रीय समन्वय एवं पर्यवेक्षण प्रणाली के लिए राह खुलेगी।
डब्ल्यूएचओ संविधान का अनुच्छेद एक सभी लोगों के लिए स्वास्थ्य के उच्चतम स्तर के लक्ष्य को परिभाषित करता है। वहीं अनुच्छेद दो संगठन के कार्यों पर प्रकाश डालता है। इसमें सार्वजनिक स्वास्थ्य पर अंतरराष्ट्रीय मानकों और महामारी से निपटने के लिए कदम उठाने का कोई उल्लेख नहीं है। ऐसे में इस संविधान की समीक्षा आवश्यक हो गई है। बदली हुई परिस्थितियों में डब्ल्यूएचओ के लक्ष्यों को बेहतर तरीके से हासिल करने के लिए कुछ संशोधन आवश्यक हों तो वे किए जाएं। वर्ष 2017 में दावोस में हुए विश्व आर्थिक मंच यानी डब्ल्यूईएफ के मंच पर भविष्य के संभावित वैश्विक ढांचे से जुड़ी तीन अवधारणाएं पेश की गईं। तत्कालीन अमेरिकी राष्ट्रपति डोनाल्ड ट्रंप के विश्व व्यवस्था से अमेरिका के पीछे हटने, चीनी राष्ट्रपति शी चिनफिंग की बीआरआइ यानी बेल्ट एंड रोड एनिशियेटिव के इर्दगिर्द नए वैश्विक आर्थिक ढांचे के अलावा इमैनुअल मैक्रों और जस्टिन ट्रूडो की वर्तमान उदारवादी व्यवस्था पर दोहरे वार की दुहाई जैसी अवधारणाएं प्रमुख रहीं। बहरहाल फिलहाल जो वैश्विक घटनाक्रम आकार ले रहा है, उसमें मौजूदा नेतृत्व का ध्यान कहां केंद्रित दिखता है?
हमें राष्ट्र-राज्य प्रभुत्व का निर्माण और उसके सशक्तीकरण के साथ ही गांवों में रहने वाले लोगों के जीवन का संरक्षण भी संबद्ध करना होगा। मौजूदा महामारी के प्रभाव से हमेशा के लिए मुक्ति नहीं मिलने वाली, क्योंकि भविष्य में दस्तक देने वाली महामारियां और तबाही ला सकती हैं। यहां तक कि कम प्रभावित क्षेत्रों को भी इसकी तपिश झेलनी पड़ सकती है। कुल मिलाकर सार्वजनिक स्वास्थ्य क्षेत्र में कारगर वैश्विक ढांचे और सहयोग-समन्वय में ही समझदारी निहित है।
---
Date:31-05-21
अनाथ बच्चों की परवाह
संपादकीय
कोरोना ने लाखों हंसते खेलते परिवारों की खुशियां छीन ली हैं। इनमें तमाम परिवार ऐसे भी हैं जहांबच्चों के सिर से माता या पिता का साया उठ गया है' सैकड़ो परिवारों में तो माता–पिता दोनों को खोकर बच्चे अनाथ हो गए हैं। ऐसे बच्चे आर्थिक'मानसिक' भावनात्मक के साथ ही अन्य कई प्रकार के खतरों में होते हैं। ऐसे बच्चों की मदद के लिए केंद्र सरकार ने हाथ बढ़ाया है। कई राज्य सरकारों ने भी इस दिशा में सराहनीय पहल की है। केंद्र सरकार ऐसे सभी बच्चों को दीर्घकालिक मदद देगी' जिनके सिर से माता–पिता दोनों का साया उठ गया है। पीएम केयर फंड़ से ऐसे सभी बच्चों को 10 लाख रुपय की मदद देगी। इस रकम को बच्चों के नाम एफड़ी किया जाएगा और 18 से 23 साल की उम्र के बीच पैसा या तो मासिक स्टाइपेंड़ के रूप में मिलेगा या 23 साल पूरा करने पर पूरा पैसा एकमुश्त मिल जाएगा। इस योजना का ऐलान मोदी सरकार के सात साल पूरे होने के मौके पर शनिवार को किया गया। ऐसे बच्चों को 18 साल की उम्र तक 5 लाख का स्वास्थ्य बीमा भी दिया जाएगा। बीमा का खर्च केंद्र सरकार वहन करेगी। ऐलान की सबसे जरूरी और अच्छी बात तो यह है कि ऐसे बच्चों को केंद्रीय विद्यालय' नवोदय विद्यालय या सैनिक स्कूल में एड़मिशन मिलेगा। यदि वे किसी निजी स्कूल में पढ़ते होंगे तो उसका खर्च सरकार आरटीई के तहत उठाएगी। बच्चों को उच्च शिक्षा के लिए बिना ब्याज के लोन मिलेगा। कोविड़ पीड़ित परिवारों के बच्चों के लिए भी केंद्र द्वारा अनेक कदम उठाए गए हैं। जिन परिवारों में घर के किसी कमाऊ सदस्य की मृत्यु हो गई है उन परिवारों को फेमिली पेंशन देने का फैसला किया गया है। इसके लिए भी रकम पीएम केयर्स फंड़ से दी जाएगी। कमाऊ सदस्यों में कानूनी अभिभावक' गोद लेने वाले भी शामिल माने जाएंगे। कई राज्यों जिनमें उत्तर प्रदेश' तमिलनाडु़' कर्नाटक' असम' गुजरात' उत्तराखंड़' अरुणाचल प्रदेश और गुजरात शामिल हैं ने भी कोविड़ से अनाथ हुए बच्चों के लिए अनेक कल्याणकारी कदम उठाए हैं। आर्थिक मदद के साथ साथ यह देखना भी जरूरी होगा कि इन बच्चों को मिलने वाली मदद के लालच में कथित रिश्तेदार तो पैदा नहीं हो गए हैं। बच्चों को ऐसे शोषण से भी बचाना होगा।
---